2020 FIREARMS CONSUMER PERSONAS
Keeping up with your customers' needs and motivations is key to growing your business. With support from the National Shooting Sports Foundation (NSSF), Southwick Associates has completed the Phase-I update to the original 2016 consumer segmentation study of firearms owners. This update presents five consumer segments (personas) that have purchased a firearm in the past five years and is based on a survey of more than 1,100 U.S. firearm owners who have purchased a firearm since the 2016 study was conducted.
Today's Market Is Different Than Five Years Ago. The 4-page consumer personas report is a concise summary of the detailed full Phase-I report. Both are available at no cost from the National Shooting Sports Foundation (NSSF) and Southwick Associates.
NSSF Members may obtain the combined 4-page plus full Phase-I report by logging in to the member portal and ordering through the online store.
Non-Members may obtain the combined 4-page plus full Phase-I report by sending an email request to dvrablic@nssf.org.
NOTE:  Your return email address must be an industry-related business email address.  Other requests will not be processed.
If you need to learn more about the unique personas for your brand or niche of the outdoor market, contact Southwick Associates. Be sure to let them know if you are an NSSF member!
---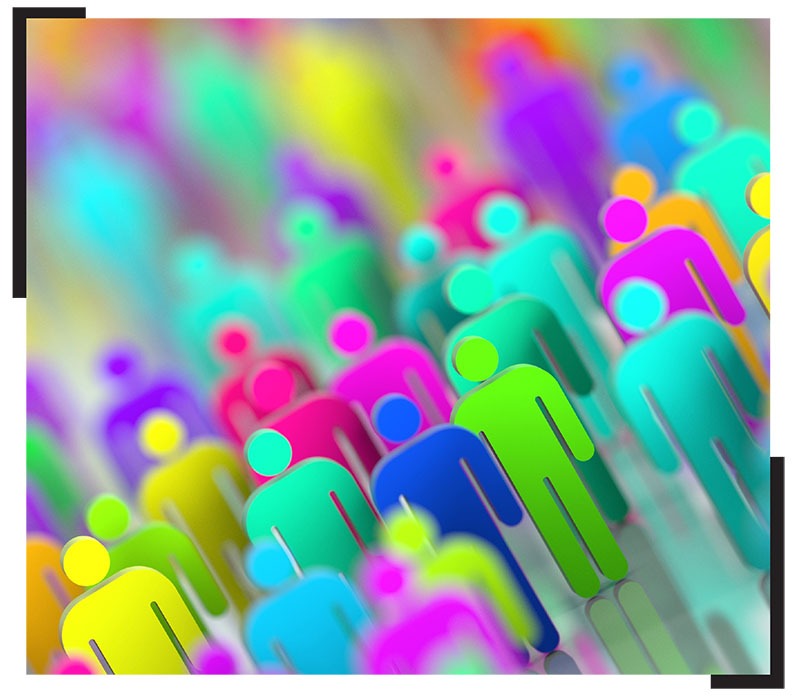 Communicating with the Public about Firearm Ownership
The study was conducted to examine the effectiveness of arguments in support of and against the personal ownership of firearms. Nearly 50 messages were tested and the report breaks down how the messages were received by different segments of the US population. Pricing: free to all members, not available to non-members
Login and Download
Consumer Knife Market Report
Learn more about consumers knife ownership, purchases and expectations of this product segment in this 50+ page report. The report offers insight on knife categories of Hunting, Tactical, Survival, Rescue, Fishing, Outdoor Activity and Everyday Carry (EDC). More than 35 knife features were evaluated to determine their importance in the decision to purchase knives – learn what features rose to the top in this report which is offered free to NSSF members as a benefit. Non-members can purchase the report for $500.
Get Report
Consumer Indoor Range Study
The Consumer Indoor Range Study delves into responses from firearms owners on their usage of indoor shooting ranges, their purchase and spending, ammunition usage, as well as, their preferences on selecting an indoor range to frequent.

This report is free to NSSF members however they must log in to the portal to download the report.

Download Report


Watch Webinar
Webinar: Concealed Carry Market Study
This report helps understand the behaviors, perceptions and attitudes of concealed carry license holders. Gain insight on gun ownership, carry behaviors, spend on firearms, ammunition, equipment and accessories as well as club memberships, training and attitudes for this group. The report also breaks out data by gender and age demographics. View this brief webinar to learn more about this important segment and report.
Watch Now
Webinar: Generational Research
This 15 minute webinar will provide you with valuable top line insights into the thoughts of four different generations on a variety of topics affecting the firearms industry. Pull your team together to listen and discuss how these insights can help your organization better understand different generations. NSSF members can download the full report for free in our member portal.
Watch Now
This report examines the Hispanic population. It contains information on this population's demographics, estimated buying power, acculturation, firearms ownership, firearm activities, past purchases, as well as their opinions, interests and intentions regarding firearms ownership.
Report helps identify key characteristics of shooting activities and their most avid participants. Identifying probable pathways to shooting sports adoption can help industry companies develop marketing programs designed to nudge participants more quickly down a path that is highly likely to be satisfying for participants.
New NSSF Report shows the women's market is a force in our industry, and manufacturers, retailers and shooting ranges are making changes to their products and services to satisfy women's tastes and needs. Findings reflect the growing popularity of firearms ownership by women.