Back to News
March 29, 2019
Expanding Sales to Women
---
As women continue to be a growing economic force in the industry today, it's important to take note of the "bigger picture" in marketing to this segment. There's a good reason why: Women make up half of all U.S. outdoors consumers. But, did you know an estimated 43 percent of those women have children?
Why does this matter for firearms and sporting goods retailers? The spending power of women with children is estimated to be valued at more than $2 trillion a year.
It's important to recognize a woman does not have to personally use firearms in order to be your customer. Understanding what women with children want and need will help grow your business, particularly during seasonal surges (such as the end-of-year holiday season) or other intervals of increased demand.
Spending Power
Historically, the firearm and sporting goods industries have been largely male-dominated. When it comes to purchasing power, however, 50 percent of products typically marketed to men are actually purchased by women. Some of this can be attributed to underestimating female participation, but also a failure to acknowledge women are responsible for 85 percent of household income spending in the U.S.
For Simmons Sporting Goods in Bastrop, La., more than a third of their customer base is female. "Our goal is to promote family and the outdoor lifestyle in one place," said Lindsey Simmons.
Lindsey is the daughter of owners Jeff and Robin Simmons. She and her brother Hunter are the new faces of the family business — which has grown from 1,000 square feet when it opened in 1983, to over 70,000 square feet today.
"We know ladies prefer more things simplified," Lindsey shares. The new layout caters to busy women and moms who may be shopping quickly on their lunch break or indulging in a little retail therapy after a stressful week.
On average, the store employs around 60 people, of which 65 percent are female. This gives them a unique edge when it comes to understanding the female consumer.
Simmons' most popular product segment is apparel.
"Everyone wants the latest or trendiest fashion when it comes to clothes," she shared.
"Both women and men are always on the prowl for innovative camouflage designs for hunting. Our buyers specialize in staying on top of new brands that will simplify hunting and update casual wardrobes."
Product Demand
We know women with children are shopping, whether for themselves or their families. So, what are they buying?
The influx of technology has many parents returning to their roots and encouraging their children to spend more time outdoors as they did during their own childhoods. But, engaging the next generation of hunters and anglers certainly comes at a cost, especially when you consider the rate at which they may outgrow apparel, gear and equipment.
Consider hunting or hiking boots. Children 4 to 8 years old outgrow their shoes about every 6 months, and kids ages 9 to 12 roughly every 12 months. However, kids in these age ranges tend to wear out their shoes before outgrowing them. That's a lot of shoes (and socks!).
Shoes don't even scratch the surface when you think about other product categories. If you don't already, consider stocking youth firearms designed specifically for smaller frames and shorter arm lengths, as well as youth apparel.
When it comes to apparel and accessories, these items may last an adult for years or even decades. But for children, they have a significantly shorter lifespan.
The other product segments you should keep well stocked are safety and storage equipment. If their children are participating in shooting sports and/or outdoor recreation, women with children will be apt to purchase items like hearing protection, safety harnesses and gun storage devices.
Think Beyond Consumables
In Avondale, Ariz., AZ Firearms takes a slightly different approach. Their customer base is roughly 25 percent female, and most are shopping for themselves. Founded in 2003, the company is co-owned by husband and wife Dan and Cheryl Todd, and half of its staff are women.
Instead of having a women's section in their store, the staff at AZ Firearms focuses on treating every customer equally as gun owners who have a specific need or want and are dedicated to helping them select the best fit.
Beyond firearms for concealed carry, Todd said they also sell a lot of .22-caliber long guns to parents and grandparents who are passing the legacy of shooting and hunting to the next generation. The store has plans to increase their youth product offerings as they expand their physical location.
"We feel an incredible sense of responsibility when it comes to caring for our community by offering extensive training and safety courses," said Todd. "We regularly sponsor NRA Eddie Eagle GunSafe classes and promote NSSF's Project ChildSafe® that offers free gun locks."
In-store classes, events and even designated range times for women are great ways to position your staff as experts in the market, as well as build trust and credibility. Stores offering a comfortable and welcoming environment will generate higher sales volume.
Purchasing Behavior
While women are more likely than men to have shopped only at brick-and-mortar stores for outdoor products, they also tend to research prior to ever setting foot in a store.
Even if your store doesn't offer e-commerce, maintaining a digital presence is key to reaching this target demographic. Women often turn to online forums and social media to seek product recommendations and compare prices.
Today, 92 percent of moms own a smartphone, so having a mobile-responsive website and social media presence is more important than ever. According to a study by Edison Research, 81 percent of moms use social networking sites or services and 56 percent use them several times a day. Facebook was the most popular with 74 percent of those surveyed having used it in the previous week, followed by Pinterest (31%) and Instagram (19%).
Channel your marketing efforts based on this usage.
Another marketing platform you should consider is YouTube. Over 70 percent of moms turn to videos by brands or companies on YouTube when seeking guidance across parenting topics. This would be a great tool to share content about securing firearms in the home away from children, or to showcase any safety accessories for youth hunters you carry. Be sure your content complies with YouTube's guidelines and policy restrictions.
Think of it as a way to educate rather than push products. If you can effectively communicate value, the purchase will follow. When it comes time to purchase, women are willing to pay more for three things — durability, high quality and comfort. When planning your website and social media content, keep these three factors in mind.
Additionally, women more often prioritize specials or sales. Your television commercial or billboard may be great, but don't forget to share sales and special promotions on your website and social media pages.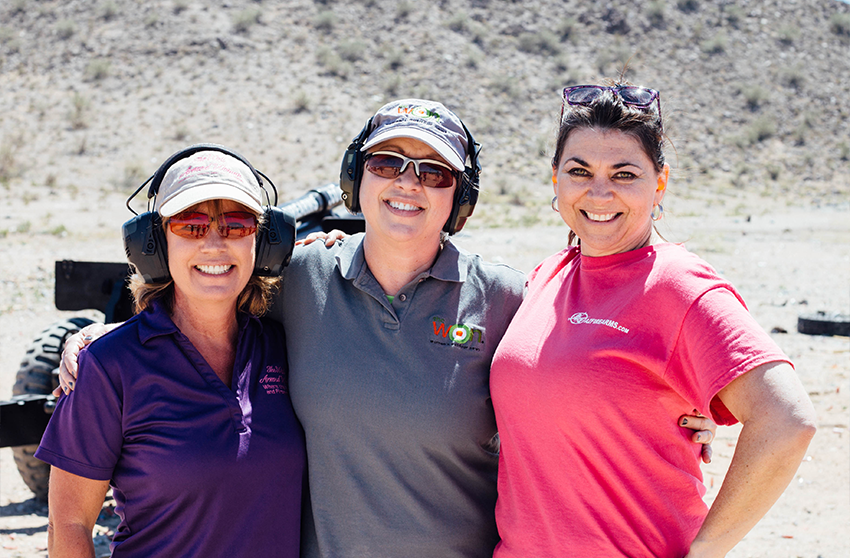 If you have dedicated women's or youth sections in your store, or knowledgeable and related female staff members, spotlight those as well.
It may seem like we're beating a dead horse here, but remember the cardinal rule of advertising: A person needs to hear or see a message at least seven times on average before they'll take action to buy a product or service. Now is the perfect time to ramp up these efforts.
Customer Lifecycle
You already know retaining an existing customer costs much less than trying to attract new ones — 5 times as much! By reexamining your current product offerings and strategically marketing to moms, you have the potential to gain a lifelong customer.
Moreover, her children will soon grow to make purchasing decisions and start families of their own. If you successfully meet a mom's needs and deliver excellent customer service, the customer lifecycle can span generations and help ensure the longevity of your business.
Visit Shooting Industry Magazine's Dealer Advantage.
You may also be interested in:
Women in Your Store — Are You Marketing to Them, or Just Selling?
---
Tags:
Dealer Advantage
Facebook
FMG
FMG Publications
Instagram
marketing
mom
Pinterest
product deman
purchasing
Retail
retailers
sales
selling
Women
Women with children
youtube