Welcome Retailers
---
NSSF Retailer Services are designed to support the myriad needs of the FFL Community. From compliance support, to securing your store and inventory, to operational concerns, if you have a problem, NSSF has the solution. Whether you are a brand-new FFL with a dream to build a store or a long-term veteran of the firearms industry, NSSF provides services that can take your business to the next level. We are your trade organization and we are here to help.
National Shooting Sports Month August 2017
Join in the first-ever National Shooting Sports Month, a nationwide celebration of the shooting sports. Throughout the month of August,…
Learn More and Get Involved
Firearms Retailer Survey Report
The eighth annual edition of the NSSF Firearms Retailer Survey Report contains trend data from 2012-2015 based on firearm retailer employee responses on a wide array of topics, including Products Sold, Sales Trends, Sales Margins and Net Profit, Inventory and more.
Learn More
Subscribe To Bullet Points
Distributed weekly, NSSF's Bullet Points is the associations flagship newsletter. Its is a quick-read roundup of what you need to know – the latest industry news, research, legislative happenings and much more.
NSSF Retailer Advisory Council
COUNCILMAN
George Romanoff
Ace Sporting Goods, Inc.
COUNCILMAN
Hank Yacek
AcuSport, Inc.
COUNCILMAN
Ryan Burt
Calibers Shooting Sports Centers
CHAIRMAN
Richard Sprague
Sprague's Sports, Inc.
COUNCILMAN
Sean Mahoney
Mahoney's Outfitter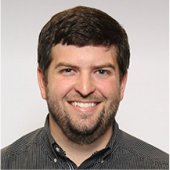 COUNCILMAN
Hunter Simmons
Simmons Sporting Goods
COUNCILMAN
Jeanine Phillips
Bob's Little Sport Shop Inc.
COUNCILMAN
Dick Abramson
Centennial Gun Club
Range Operations
NSSF understands that many retailers maintain range operations, and these entities benefit from additional resources geared toward their specific needs.
Become a member of NSSF
With more than 12,000 members, our industry's voice is strong. Help us make it that much stronger.
Join Now